There is no "zoom in" button in the data, output and syntax windows of SPSS, but it is possible to zoom in on SPSS files using Print Preview.
Quick Steps
Open your data, output or syntax file in SPSS
Click File -> Print Preview
Click Zoom In
First open your data (.sav), output (.spv) or syntax (.sps) file in SPSS.
Click File -> Print Preview as illustrated below. Note that your menu may look slightly different depending on which of the three SPSS file types you are working with.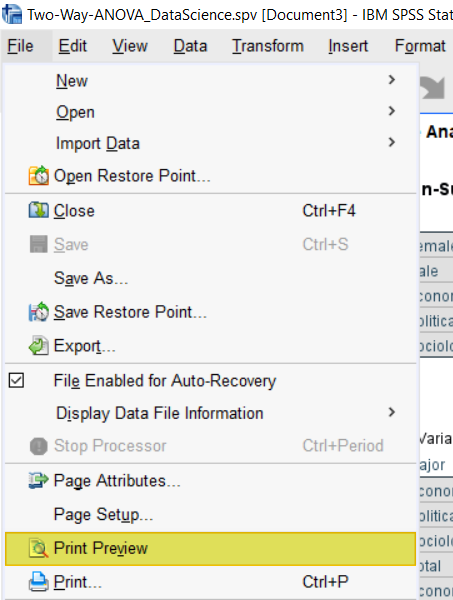 After your file has opened in Print Preview, click Zoom In

Select the Zoom In button again as needed.
***************
That's it for this tutorial. You should now be able to zoom in on your SPSS files in Print Preview.
***************